"Museum in 30 Objects"
Welcome to the online educational resources from the Museum of Art and Archaeology. Here you will find images and information about 30 artworks selected as a representation of the broad spectrum of time and geography covered in the Museum's collections. Each online entry has the following components:
Image or Images
Guiding Questions
About the Work/Artist/Culture
Connections
Activities
Additional Resources
For more details on these topics see the Museum Educator's Guide.

Please check out "A Portrait of the Museum in 30 Objects." If you have questions, a special request, or need more information, please contact the Museum educator.

View the corresponding Missouri State Standards, Grades 1-5 (Revised 8/20).

 

Argus: The Museum's Collection Online Database

We have an online public portal that connects to our collections database--you can find it on the Collections section of this website. It is fully searchable and provides basic information and images on all our objects and works of art (not just a selection). All it requires is a browser and access to the internet. You're free to EXPLORE here.  

We can also work with you to create a list of certain pieces that you may want students in a particular class to see.

Contact Sarah Thomson for questions or additional information.

 

School Group Tours (currently not available)

Make the Museum your classroom by scheduling a school tour at the Museum of Art and Archaeology! Reservations are required. Please plan ahead. The Museum provides tours for all audiences from pre-schoolers to adults. We tailor tours to the needs of each audience. Please complete the tour request email by contacting the Museum Educator. Please read the Visitor and Tour Policies regarding the maximum group size for tours.

 

Information on Museum Issues

Article on Perspective, Melone's Madonna and Child Painting

 

Junior Docent Program

In this program, students learn about a specific object by a series of visits and research. The Junior Docents then present their object at an evening event to which parents, siblings and school personnel are invited. Students from Lee Expressive Arts Elementary School began their participation in the Museum's Junior Docent program in 2005. In 2007, seventh-graders from Columbia Independent School joined the program. We urge all interested teachers to contact the Educator about participation. Students enjoy their connection to one piece of art and learn interpretative skills in the process.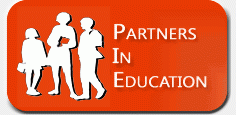 The Museum of Art & Archaeology joined the Columbia Public School District's Partners in Education (PIE) program by partnering with Locust Street Expressive Arts Elementary School in 2005. PIE brings schools, businesses, and the community together to share resources, strengthen school programs and enhance economic growth [sic]. Our PIE mission statement reads: "Through sharing resources, Locust Street Expressive Arts Elementary School and the MU Museum of Art & Archaeology will enhance the study of art for students and foster a lifelong appreciation of art and museums."